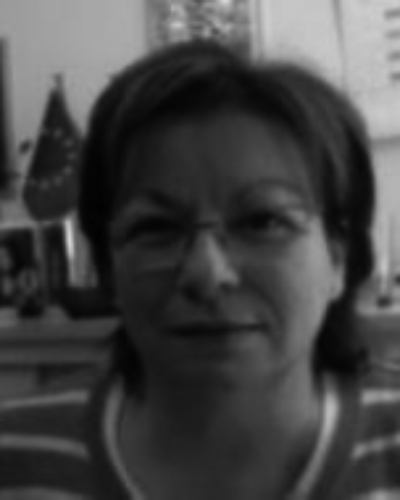 Αθηνά Καλοκαιρινού
Καθηγήτρια Κοινοτικής Νοσηλευτικής, Εθνικό και Καποδιστριακό Πανεπιστήμιο Αθηνών
Athena Kalokairinou-Anagnostopoulou is Professor in Community Nursing, Department of Nursing at the National and Kapodistrian University of Athens, and Director of Laboratory Community Nursing.
Her activities focus on research and education at undergraduate and postgraduate level in topics: Care and Promotion of Family Health at Home, School Nursing (in Special Education, Classical Education), study of special groups of the population – Transcultural Nursing, Health Education and Health promotion. Develops activities in research and development programs in collaboration with Greek bodies in the field of Health, such as the Greek Red Cross as well as with international research organizations such as WHO, International Council of Nurses, Workgroup European Nurse Researcher and research institutes of foreign universities Research Center for Trans Health of Middlesex University London UK and the Austrian Red Cross Research Institute.
She was the Scientific Officer in the organization and implementation of the Balkan Transnational Program in English entitled "Health Services Management and Administration and Public Health" funded by the OECD and participated in the organization of a transnational program in English "Master in Europe: Transcultural Nursing" at the Research Center for Transcultural Studies in Health. Middlesex University2003-2005.
She is the author of many articles published in Greek and reputable international nursing journals. She has published seven Greek books as well as chapters in 2 English Books. She is a member of the editorial board of two Greek magazines and one international as well as a reviewer in five international journals.
She was for 14 years a member of the Board of the National Nurses Association of Greece.
Today she is the Director of the "Community Nursing Laboratory", of NKUoA which includes the following Units:
Family Health Care and Promotion Unit at Home.
School Nursing Unit (Special Education, Classical Education)
Study Unit for special groups of the population – Intercultural Nursing.
Community Population Health Needs Study Unit.
She has taught at the School of Nursing Officers for ten years, before her Academic integration into NKUoA and was a member of its Student Council.
Since December 1998 up to date she works in the Nursing Department of NKUoA and has a very rich teaching work at Undergraduate and Postgraduate level.
Since 2018 up to 2021 she was Director of Postgraduate Programme "Crisis & Disaster Management and Public Health Nursing".
Since October 2020, she has been the President of the Educational Council of the specialty of Nursing Public Health / Community Nursing.
Συμμετέχει σε: